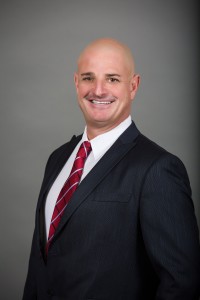 Joe Samples ,
Realtor
Thomas "Joe' Samples is a Certified Probate Real Estate Specialist, (C.P.R.E.S) with Urban Nest Realty. Joe Samples will work with YOU – the Personal Representative, (P.R.), the Probate Attorney and the Probate Court in the listing and sale of probate real estate. We can provide a full range of services to you, the P.R., in your time of need, especially for those clients and their surviving family members living out of state.
We can help you evaluate the Property, Assess Needed Repairs, Determine Market Value, Implement a Marketing Strategy, and Manage the sale from Listing-to-Contract-to-Close!
Our business model is to focus exclusively on the listing and sale of probate real estate. Joe Samples understands the unique complications of probate, the time-sensitive process, and adheres to the best practices necessary to navigate the potentially treacherous transaction to completion and help the estate realize a win-win-win transaction during the entire probate process. Joe Samples sells probate real estate.
DON'T STRESS!
In our efforts to maintain the highest standards in the probate real estate market, we do our best to go above and beyond normal real estate representation by providing the most service and value to the Personal Representative, (P.R.), the Heirs and the Estate.
How we help the Personal Representative, (P.R.):
You've just lost a loved one and it's an emotional and challenging time. You are dealing with a new set of responsibilities that seem overwhelming. On top of it all, you are now faced with the details of how to transfer or inherit real estate from the person who has died.
As the Personal Representative, (PR), dealing with the courts and the possible sale of real estate of someone who has passed away can be very complicated and very frustrating. We can help you through this part of the process. If you are thinking of possibly selling the real estate in the probate case we are here to help you.
If you need to talk, please call us: 702-379-3139. Let's sit down and discuss the specifics involved in your probate case. During that meeting we can show you the many ways that we can help you – The Personal Representative, and the estate.